Loud will 2x your SEO traffic within the 1st year
PROVEN TRACK RECORD
With over 20+ years of SEO experience, Brent D. Payne has helped 100+ brands successfully define and execute a perfected SEO strategy. Brent is backed by dozens of the industry's best digital marketers with niche SEO expertise to meet and exceed your needs.

NOTED EDUCATOR
A noted educator, Brent D. Payne has delivered seminars and lectures at prominent institutes including Northwestern University, Boston University, and University of Chicago (Booth School of Business).

KEY SPEAKER
Brent actively supports leading organizations like American Marketing Association, Search Engine Land, and Techstars.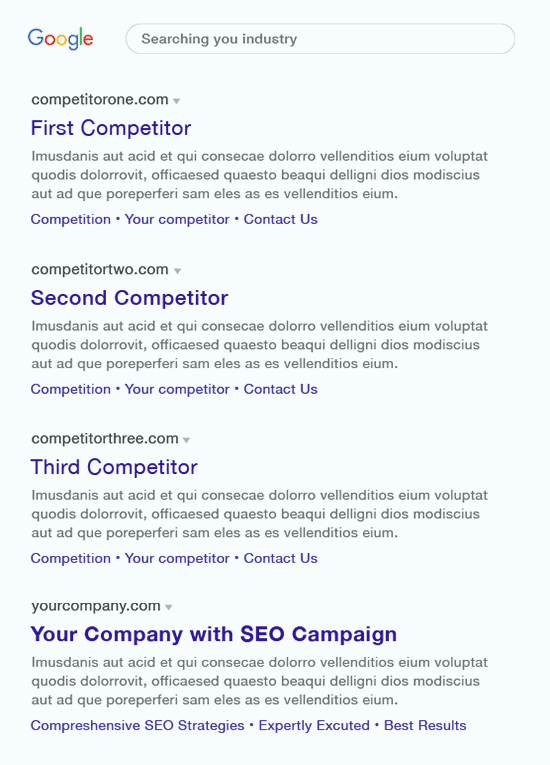 The Loud Interactive SEO Process
Once we have a firm grasp on the goals of your campaign, Loud Interactive will develop a comprehensive online marketing strategy customized specifically for your business and it's needs. From identifying the most popular search phrases to creating a conversion strategy and backlink acquisition program, we have the skills and know-how to help you achieve your search marketing goals.
The content on your site is what fuels your inbound marketing leads. It helps drive new visitors, educate prospects, and convert visitors into customers. However, creating unique and quality content without a strategic plan is setting yourself up for failure. Further, creating top-notch content can be time-consuming and confusing. We can help you create valuable content that engages readers and drives them to take action.
​
The first step in a well-balanced search engine optimization campaign is performing an on-site audit of your current marketing efforts. As the top Chicago SEO company, we'll dig deep and provide a number of initiatives to help you maximize your visibility while focusing on conversion efforts. After all, you wouldn't put a new roof on a house with a poor foundation, would you?
Keyword Analysis
Based on our initial consultation, we'll help identify keywords and keyphrases as they relate to your business. We'll determine high search volume keyphrases with low levels of competition to quickly rank for keywords, while also determining highly competitive, long term phrases to rank for.
Implementation of on-site optimization
Based on our research, we'll handcraft each page of your website so it is uniquely valuable for each of our goals. Special focus will be placed on a variety of on-site factors such as page titles, meta tags, headings, page speed, and many more.
We focus on initiatives to create unique and high-quality content that drives authoritative links back to your website.
​
Link building
In recent years, Google and other prominent search engines have made fundamental changes in the way the analyze and reward/penalize the backlink profiles for websites. Previously, it was all about creating a large quantity of backlinks using a specific phrase or "anchor text."
These days, the opposite could not be more true. Low quality or irrelevant links can greatly cloud your backlink profile and penalize your search ranking.
Link building is a critical aspect to forming a successful SEO campaign. And while many aspects of building inbound links have changed over the years, creating a backlink profile from authoritative and relevant websites is still a must.
Using a creative and organic approach to link building combined with industry leading analysis software, we can help your business quickly and efficiently root-out bad links while forging new relationships and opportunities.
Local Search
Our team of SEO Specialists will also help you create and optimize profiles on external verticals. These profiles aide in your backlink profile while converting potential customers, no matter where they come from.
​
Social Media Marketing
In recent years, social media marketing has grown from an optional initiative to an important channel for engaging your audience and acquiring new leads and customers.
Our team can help your business create a social media strategy that engages your customers and builds loyalty.